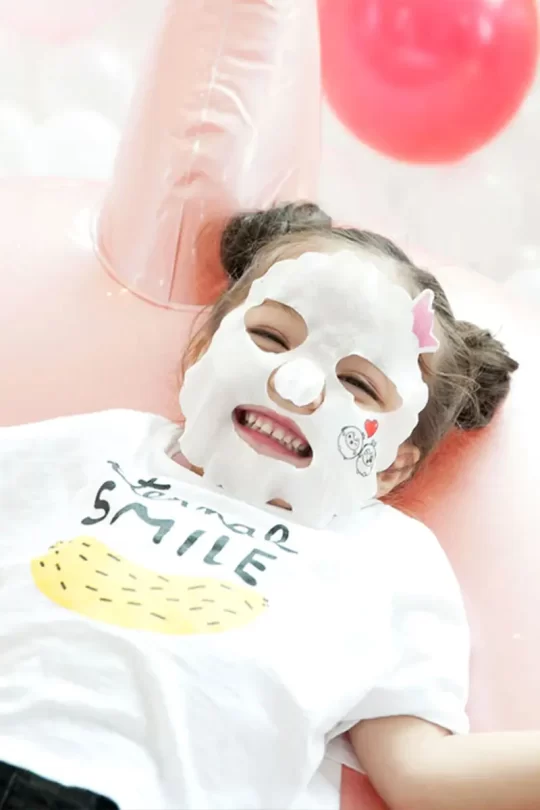 Real Fruit Facial Mask Sheet Apple (Pack of 5)
100% cotton sheet fixes to the skin without irritation and is just right size for kids to use. Children enjoy themselves with a character printed on the sheet while putting it on. It provides vitality to exhausted skin through 5 Natural concepts.
In stock
Description
Pack of 5, Each pack contains one sheet mask, 18ml each. 
Magical gift from nature – Apple!
Natural extract from fresh Apple soothes and hydrates skin.
Apple extracts 100ppm contained.
Sized to fit kids face. 100% cotton face mask sheet is soft, saturated with essence, and stays on the face while soothing and hydrating skin